Mission
We are committed to serve every guest with exceptional product and warm hospitality. Our employees can expect to be greeted with a positive, uplifting work environment where they can succeed. This is the core mission of McKenzie Foods.
Community Involvement
McKenzie Foods is proud to support the local communities where our stores are located. We've understood from the very beginning, a healthy community is good for business. We want to be a part of each community we serve. Below are just a handful of the local organizations we are proud to support.
History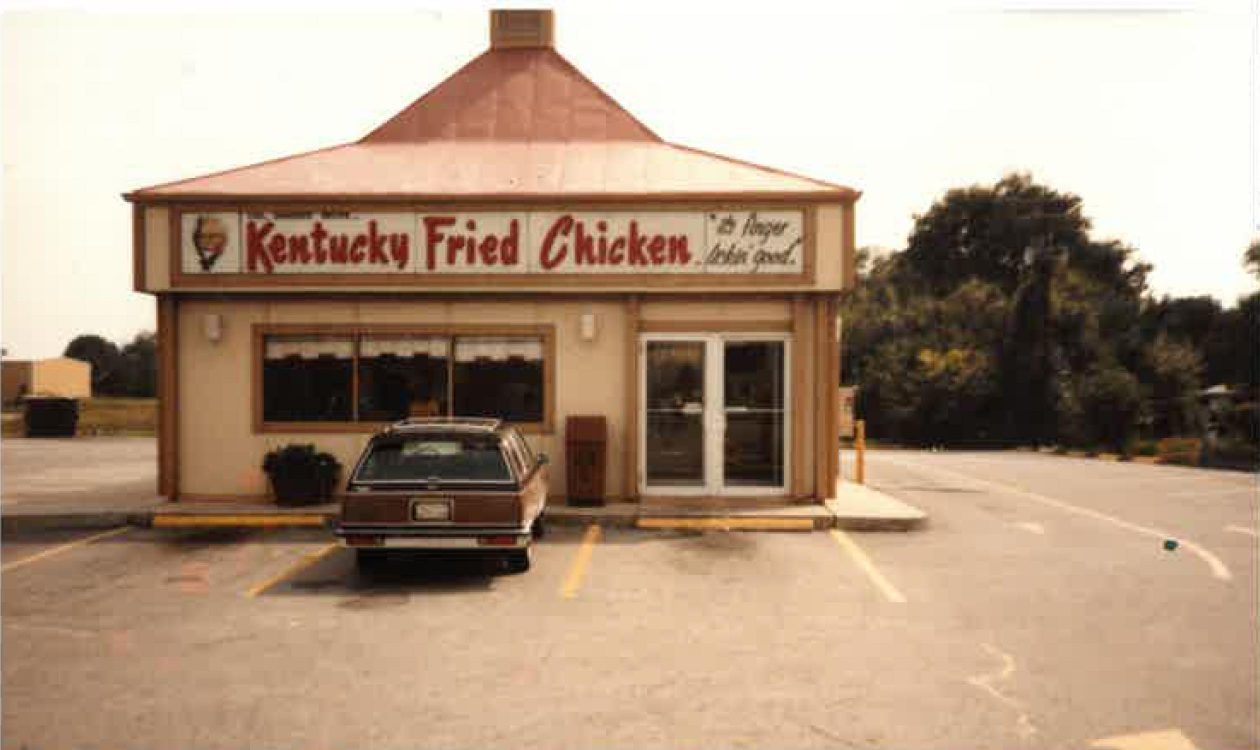 McKenzie Foods was established in its original structure in 1965 by Jim Price, Anne McKenzie Goodnight's father. The first 2 restaurants were built in the late 1960s, early 1970s in Lafayette, IN on Elmwood Avenue and Teal Road. After several maintenance and remodel projects, the Teal Road restaurant still exists today. Sadly, Jim Price passed away unexpectedly in 1972 while cooking chicken in the Teal Road kitchen. He would certainly be proud to know that what he started nearly 50 years ago is still going strong today.
In the early 1980s, Anne took over full ownership and operational responsibilities of McKenzie Foods. She started this phase of her life after she had raised her three children – Jennifer and twin boys, John and Jim. Anne was up for the challenge and the KFC business thrived under her leadership.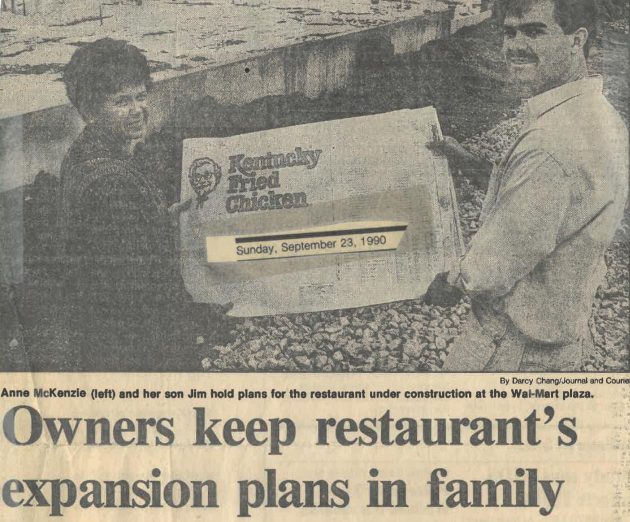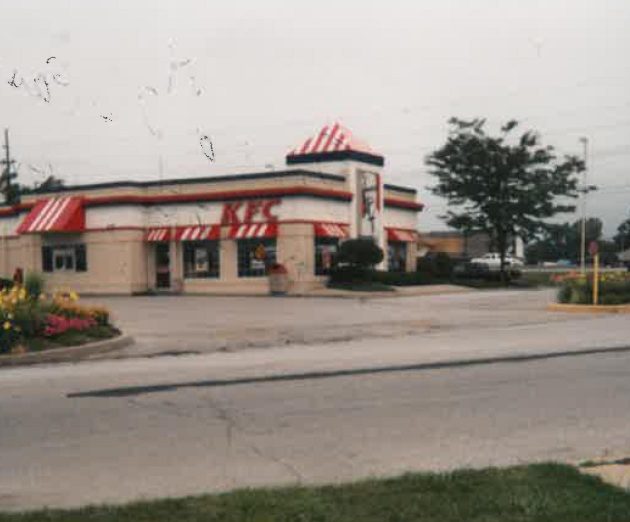 A 3rd restaurant was added on SR 26 near Interstate 65. The 1990s brought a great deal of activity for McKenzie Foods. The SR 26 restaurant was relocated to its current location – a new restaurant with additional dining and kitchen space was built there by Jim McKenzie. Janella Riley was the RGM at this location and continues there today – she has 30+ years of experience with McKenzie Foods. The restaurant on SR 26 continues to be our highest volume location at nearly $1.8 million in annual sales. In 1991 McKenzie Foods added its fourth restaurant. The location was across the Wabash River in West Lafayette, IN. The new restaurant was built after an existing Dairy Queen building was demolished. Maureen Hubrich was hired to be the RGM for the restaurant and continues there today. Jim and Anne worked together again to build this restaurant. In the mid-1990s the SR 26 and West Lafayette restaurants added buffets to their menu. This required extensive remodeling at both locations, but added the opportunity for significant sales growth. Neither location disappointed as sales levels grew significantly in the years to follow. Anne continued to manage the four locations in the greater Lafayette area – Market Square, Teal Rd., SR 26, and West Lafayette – into the 2000s. Anne was not only a leader of the KFC restaurants, but was also involved in the Lafayette community and Purdue University. An immense amount of goodwill toward KFC was created by Anne and her commitment to the community. McKenzie Foods still realizes the impact of Anne's leadership in the community today.
In 2008 Jim McKenzie became more involved with McKenzie Foods. While Jim had built two of the restaurants, he had never been involved in the day to day operation of the business. Jim and Anne developed a plan that eventually would lead him to taking over as McKenzie Foods president. McKenzie Foods also built a new store during this time on the fast growing south side of Lafayette. As this new store was opened, the original KFC restaurant location at Market Square would close. Much of the Lafayette market had grown away from Market Square, and the south side location on Veterans Parkway (350 South) offered much more promise. The new restaurant location would offer a buffet and seat close to 100 customers – a great upgrade. With Jim taking over as president, a plan was slowly put in place to grow McKenzie Foods to locations outside Lafayette. . McKenzie Foods has acquired ten restaurants over the past eight years. Remington 2011, Rensselaer 2012, Shelbyville 2013 and Auburn, Columbia City, and New Castle 2014, Plainfield, Kendallville and Fort Wayne 2016, and 2 Carmel restaurants in 2017. While buildings, equipment, and assets have been acquired, the real value of all these acquisitions has been people. We have gained awesome employees through each acquisition – team members, cooks, shift leaders, managers, etc. We are excited at what the future holds for us and this iconic brand.